WL FB Mason Avery
Photo courtesy Keri Yount

Updated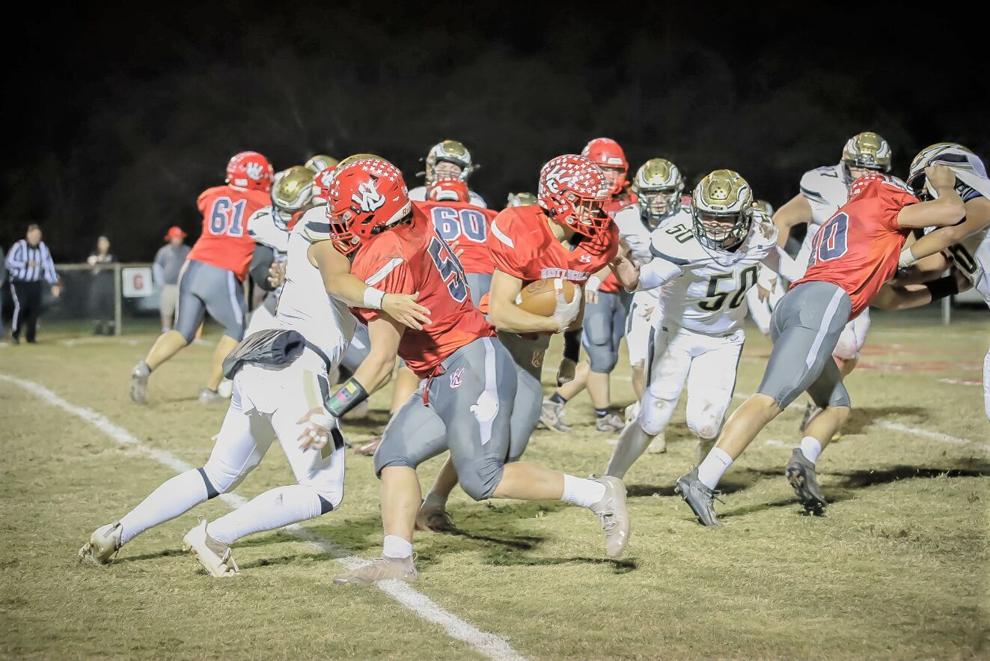 As featured on
VALE—The rematch of Catawba Valley Athletic Conference rivals is set for the second round of the state 2A playoffs.
Mason Avery rushed for 211 yards and five touchdowns as West Lincoln defeated Surry Central 41-7 Friday night in only the second home playoff game in school history. The Rebels (9-2) are 2-0 at home in the postseason, with the other win coming against South Point in 2019.
Meanwhile, CVAC champion Maiden (11-0) beat Mount Pleasant 37-7 Friday night to advance to a second meeting with West Lincoln this week at Thomas E. Brown Stadium in Maiden.
When the teams played on Sept. 24 at West in the conference opener, the