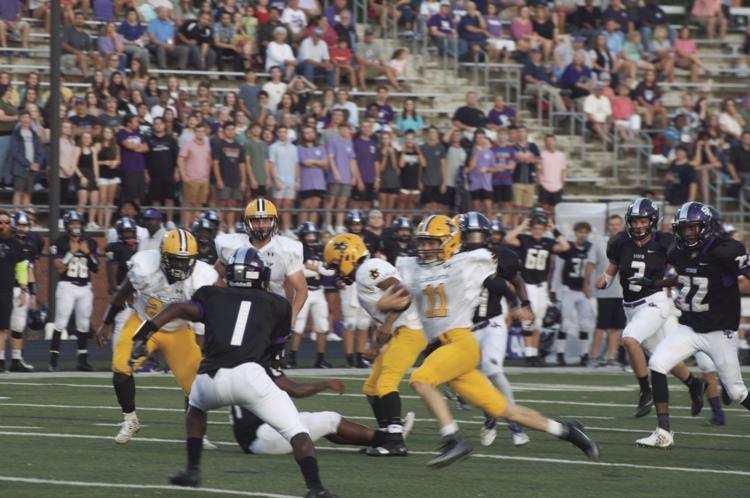 Lincolnton's season-opener against Stuart Cramer was rescheduled for Thursday night in an attempt to beat the weather forecasted for this evening, but after a pair of 30-minute lightning delays, the game was called while knotted at 7-7 with two minutes remaining in the third quarter.
It was an inauspicious start for the Wolves as quarterback E.J. Manjarres was intercepted on the game's opening drive.
The early turnover provided the Storm with great field position, but the Lincolnton defense picked up its quarterback, stoning a Stuart Cramer handoff on 4th-and-short inside the red zone.
With the ball back in its possession, Lincolnton marched from its own 15 into Stuart Cramer territory.
Just when it looked like the drive may have stalled following back-to-back incompletions, new Wolves head coach Joe Glass decided to leave his offense on the field on 4th-and-10. Manjarres dropped back to pass, and with the pocket collapsing around him, the senior quarterback evaded trouble and scampered 29 yards through the Storm defense for the game's first touchdown.
Lincolnton's early 7-0 lead was short-lived, however, as Stuart Cramer answered on the ensuing possession. The Storm took the ball 70 yards on a drive capped by a 32-yard Harrison Shropshire touchdown run, with the burly running back shrugging off several Wolves defenders on his way to the end zone.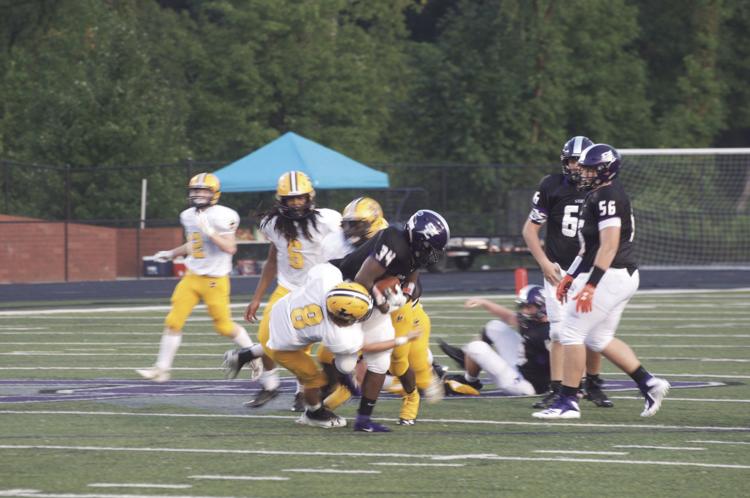 While both sides were gashed by long touchdown runs in the first quarter, each defense buckled down in the second despite facing less-than-ideal field position.
The Lincolnton defense, in particular, faced three consecutive drives where the Storm started either at midfield or in Wolves' territory. Despite playing with their backs against the wall, Lincolnton stymied the Stuart Cramer rushing attack, forcing a punt and a turnover on downs before the Storm attempted a 45-yard field goal just before halftime that sailed wide right.
And as the teams were dismissed to the locker room at the half, the crowd was dismissed from the stadium for the first weather delay.
After a 30-minute delay and a brief warm-up, the Wolves kicked off to Stuart Cramer to open the second half. The Storm promptly went three-and-out, and after less than five minutes of game action, the players were once again ushered off the field and the bleachers were cleared ahead of a second 30-minute delay.
The game resumed for a third time around 10 p.m., but as Stuart Cramer lined up to attempt another field goal after a promising drive stalled in Lincolnton territory, the game was suspended in lieu of a third delay.
Rather than settling for a tie, the Wolves and Storm will decide a winner Monday at 6 p.m. When the game resumes, Stuart Cramer will have a fourth down at the Lincolnton 16 yard-line with two minutes remaining in the third quarter.