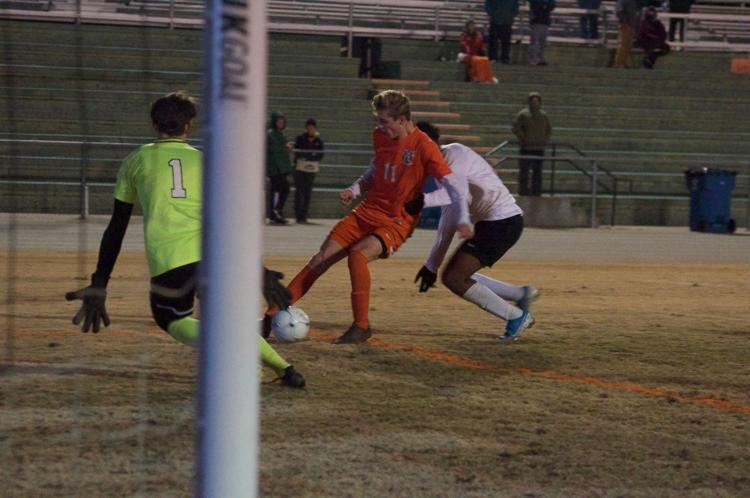 Coming into the season, the East Lincoln Mustangs knew they would have to go through the Newton-Conover Red Devils to fulfill their goals of not only a conference championship, but also a state championship.
The Mustangs beat Newton-Conover handily on the road in the first matchup between the teams on Oct. 7, and then showed tremendous resiliency in rallying from a 1-0 deficit despite playing down a man en route to a 2-1 win in extra time to clinch the South Fork 2A conference championship outright in the regular season finale played three weeks later.
Beating the same team three times in one season is never easy, and that's exactly the task that faced the Mustangs in Wednesday's third round playoff matchup with the Red Devils.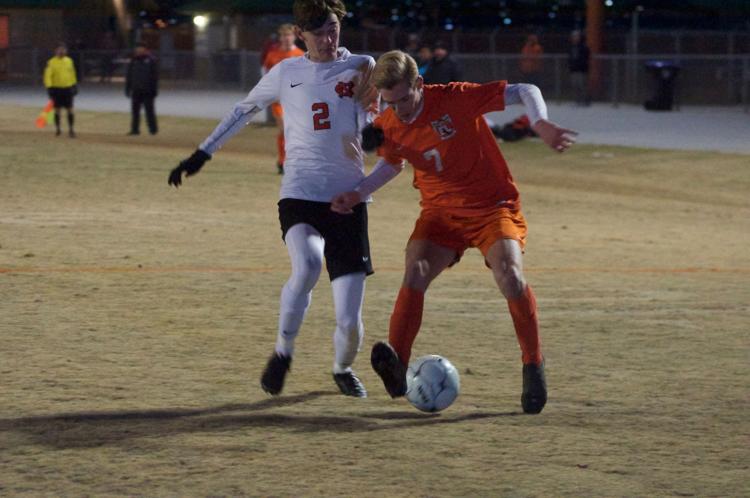 It may not have been easy, but East Lincoln sure made it look that way, racing out to a 3-0 lead just 10 minutes into the match and a 6-0 halftime lead before cruising to a 7-1 victory.
The Mustangs boast the most potent offense in the state, regardless of classification, led by seniors Chase and Logan Gilley.
The Gilleys have been remarkable all season, ranking one-two statewide in points, but Wednesday's performance was without a doubt their most impressive of the year. Chase and Logan both notched hat tricks by the halftime whistle, taking turns peppering the back of the net with goals, while Logan added a fourth goal in the opening minutes of the second half to put the Mustangs on top 7-0.
In his four-goal performance, Logan Gilley netted his 50th goal of the season. He also scored his 100th career goal, which has been accomplished by fewer than 50 players in the history of North Carolina high school soccer, including Chase Gilley, who reached the milestone earlier this season.
East Lincoln (25-0) will now prepare for the quarterfinals of the state playoffs, where they'll host a Shelby squad that also enters without a loss this season. The game will be played at 6 p.m. Saturday at East Lincoln.