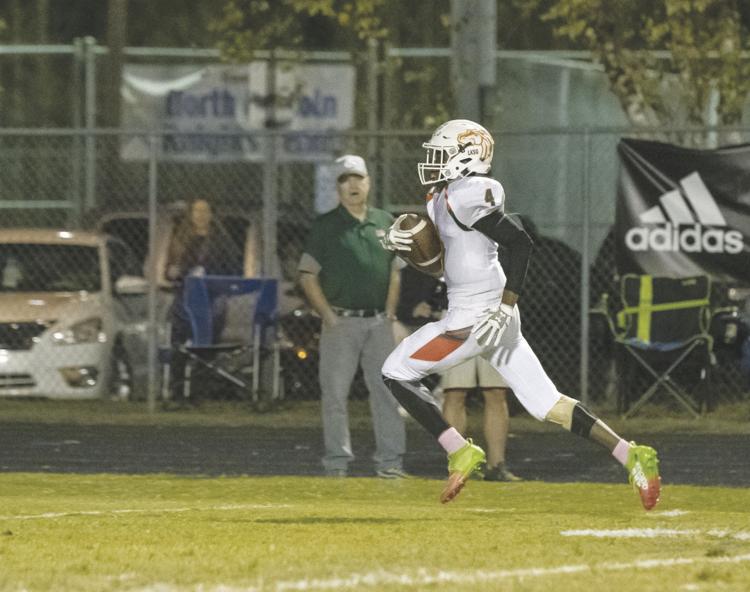 There's a lot on the line tonight in Denver, where the East Lincoln Mustangs will host their cross-county rivals from West Lincoln in a matchup between two teams competing for a second-place finish in the South Fork 2A, and in-turn, at least one home playoff game.
The Rebels and Mustangs enter tonight's showdown with identical 7-2 overall records, including matching 3-2 marks in conference play.
East Lincoln will need to bounce back quickly from a heartbreaking loss at Maiden last week in which the Blue Devils recovered an onside kick before booting the game-winning field goal as the final seconds ticked off the clock. The Mustangs were the better team on both sides of the ball, outgaining Maiden by nearly 100 yards, but a pair of fumbles proved costly and two missed extra points ended up being the difference in the game.
West Lincoln, on the other hand, has won two in a row after notching their first victory over Bandys in decades a week ago. The Rebels fell behind early in that contest, but they never abandoned their rushing attack and eventually wore down the Bandys defense en route to 14 unanswered points and a 27-17 victory.
The Mustangs were held scoreless in last year's game between these teams, and while West Lincoln managed 22 points, neither offense found much success. East Lincoln was held under 200 total yards, while the Rebels only mustered 246 yards.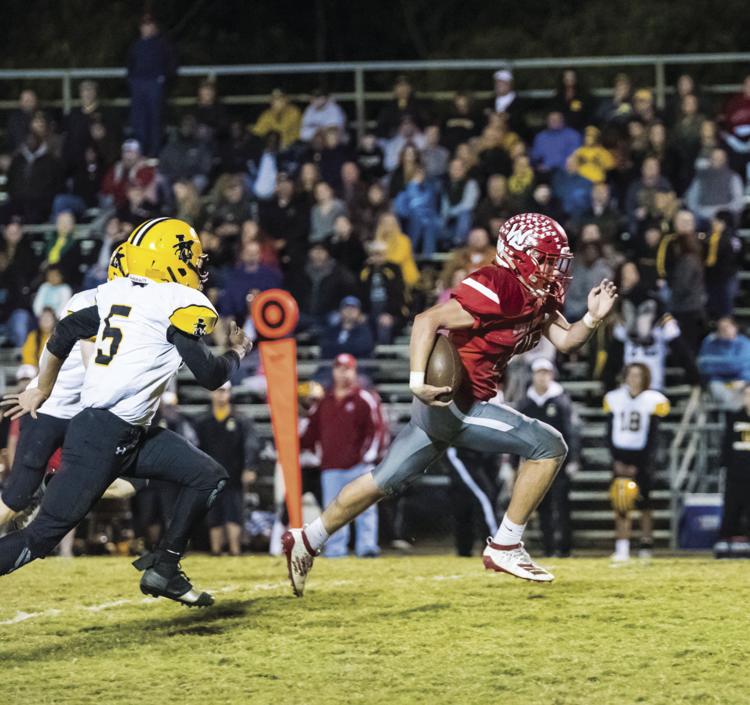 West Lincoln, as always, will rely on its multi-faceted rushing attack led by senior Canon Bridges, whose 1,441 rushing yards and 21 touchdowns lead the league by a mile. The Mustangs are led defensively by an experienced front seven, however, and were able to hold Maiden under 100 rushing yards on 33 attempts last week.
Lincolnton at North Lincoln
The North Lincoln Knights have been utterly dominant through five weeks of conference play, already having beat the league's four top teams aside from themselves. In total, the Knights have won eight straight games since a season-opening loss at Parkwood, and a win tonight would clinch at least a share of North Lincoln's first conference championship.
The Wolves pulled off a thrilling comeback victory over Lake Norman Charter last week for their first conference victory. Senior quarterback E.J. Manjarres led the charge with 3 touchdown passes, including the game-winner on a last-second heave to the end zone.
While Lincolnton exploded for 40 points a week ago, they did so against the South Fork 2A's worst defense. This week, however, they'll face the league's best defense in a North Lincoln squad that's allowed just 28 points thus far in conference play.
Newton at Maiden
This space is typically reserved for games involving Lincoln County teams, but fans of the Mustangs and Rebels should keep a close eye on tonight's game between Newton-Conover and Maiden.
West Lincoln needs Maiden to take care of business at home to have any shot at second place in the South Fork 2A. The Rebels have already lost to Newton-Conover, and a Red Devils win tonight would guarantee that they finish with no more than two conference losses.
On the other side, East Lincoln fans should be pulling for Newton-Conover to win. The Mustangs dropped a game to Maiden last week, and while Newton-Conover has one fewer loss than East Lincoln, the Mustangs and Red Devils would be playing for second place when they face off next week if both teams win tonight.