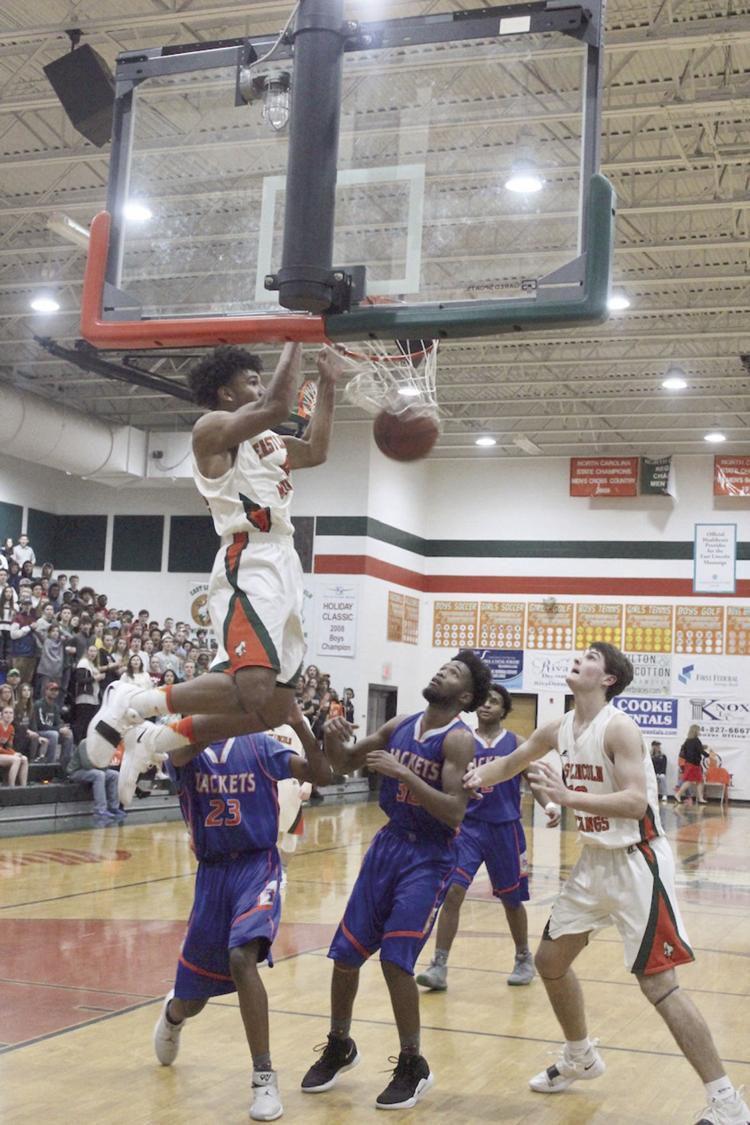 The East Lincoln High School men's basketball team will be competing in the seventh annual Coaches vs. Cancer Shootout at Kimmel Arena in Asheville Saturday, Nov. 30 at 7 p.m. against A.C. Reynolds.
In the meantime, the team has a mission of raising money for the American Cancer Society. Working alongside the East Lincoln football program, the team will be sponsoring Coaches vs. Cancer Night at Friday's home football game against the Lincolnton Wolves. One dollar will be added to ticket prices for that game, with the additional proceeds benefitting the American Cancer Society. The players will also be working the stands for individual donations during the game.
The Coaches vs. Cancer program is a nationwide collaboration between the American Cancer Society and the National Association of Basketball Coaches. Since 1993, high school and college coaches nationwide have raised more than $85 million to support the American Cancer Society's fight to find a cure.