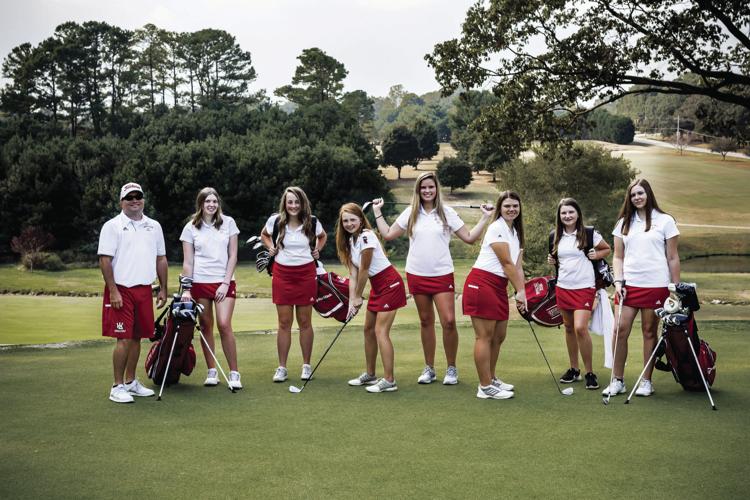 The West Lincoln Lady Rebels continued their dominance this season by claiming the first South Fork 2A conference championship in program history with a victory at Rock Barn Golf Club Tuesday afternoon. The Lady Rebels won the league by 42 strokes.
West Lincoln was the only team to place three golfers on the all-conference team, including Laycee Hoffman, Reese Coltrane and Rae Watson. East Lincoln's Sophia Laliberte was also named to the all-conference team. Rebels head coach Matt Lytton was recognized as the South Fork 2A Coach of the Year. 
The Lady Rebels have qualified for the 2A Western Regional Championship, which will be played Oct. 21 in Avery County.