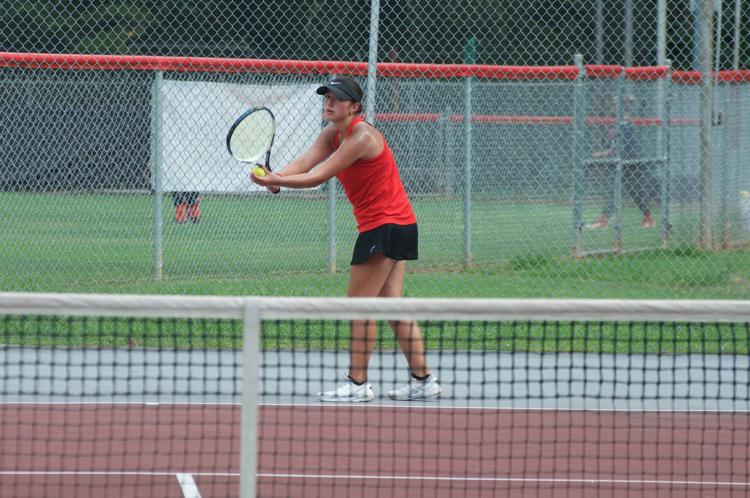 The West Lincoln Lady Rebels remained perfect on the year with an early-season win over the St. Stephens Tuesday, Aug. 20. West Lincoln emerged victorious in four of the six singles matches and two of the three doubles contests to secure a 6-3 victory.
"In singles I saw a lot of good play, and a concerted effort to implement the strategies that we've been working on in practice," West Lincoln head coach Ken Hilderbran said. "We haven't played enough to execute those strategies correctly yet, but we put forth a good effort on that front."
West Lincoln No. 1 Brogan Heavner got the Lady Rebels off on the right foot, dispatching the top player on the St. Stephens roster 8-3 to improve to 2-0 on the season individually. While Heavner provided West Lincoln with an early advantage, St. Stephens No. 2 Sophie Hainor answered in the blink of an eye with an 8-2 victory on court two.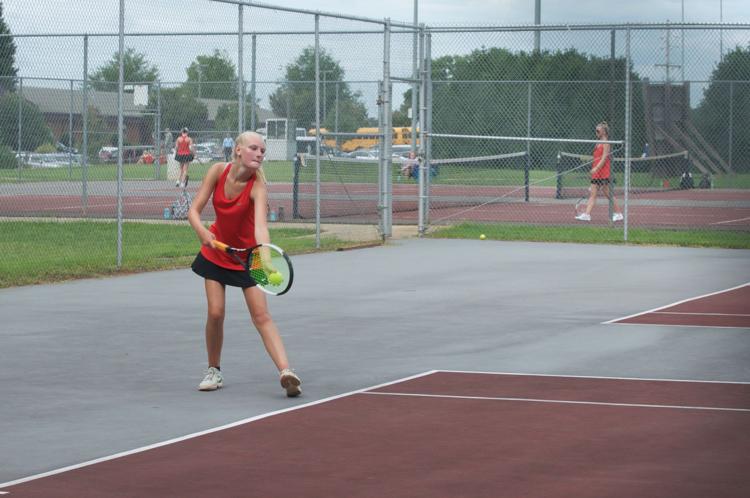 The next two matches to end resulted in a 8-4 victory for West Lincoln No. 4 Megan Cody, but the scores were reversed on court five, where Zoey Boston prevailed for St. Stephens (0-2).
With the team scores locked at two match wins apiece, the Lady Rebels jumped back on top with a gutsy performance by sophomore No. 3 Etta Godfrey in a back-and-forth marathon match that went to a tiebreaker at 8-8. Godfrey, who had built a 4-1 lead early in the match before her opponent fought back, composed herself just in time to win the tiebreaker 7-5.
"I loved her mental attitude to be able to hang on," Hilderbran said. "After somebody comes back on you, you tend to want to collapse and give up, but she displayed a good mental attitude to stay in the match. It was a long match and the heat makes it that much tougher, but I thought she played well, and she did a lot of things really well early on. She lacks experience, especially playing at No. 3 this year after being our No. 6 last year, so with her moving up and it only being her second match of the season, I was happy with how she played."
West Lincoln's top doubles team of Heavner, a junior, and senior Isabella Shutt dismissed their opponents quickly, wrapping up an 8-1 victory before the sixth singles match ended.
With the Lady Rebels leading St. Stephens 4-2, No. 6 Conner Avery dug deep and won the final three games to take her set 8-6, securing the victory for West Lincoln.
With the match in hand, the teams split the final two doubles matches, with West Lincoln's No. 3 pairing of Cody and Avery winning 8-2.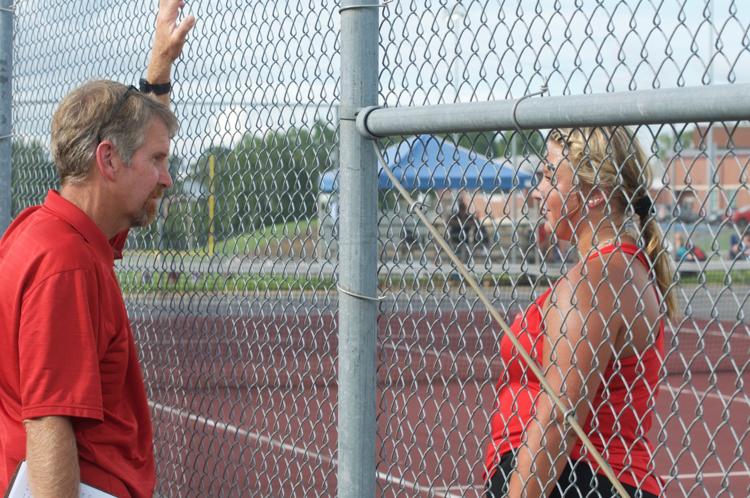 Despite the early success, West Lincoln will continue to improve as the season progresses.
"A lot of the girls are hitting off their back foot, which causes the body to be short or long, so that's something we'll work on," Hilderbran said. Also, like I said, we need more practice with our strategies. With one day of practice in the last two weeks because of heat and rain, they just haven't played enough yet."
The Lady Rebels will travel to Gastonia Thursday to challenge Highland School of Technology at 4 p.m.