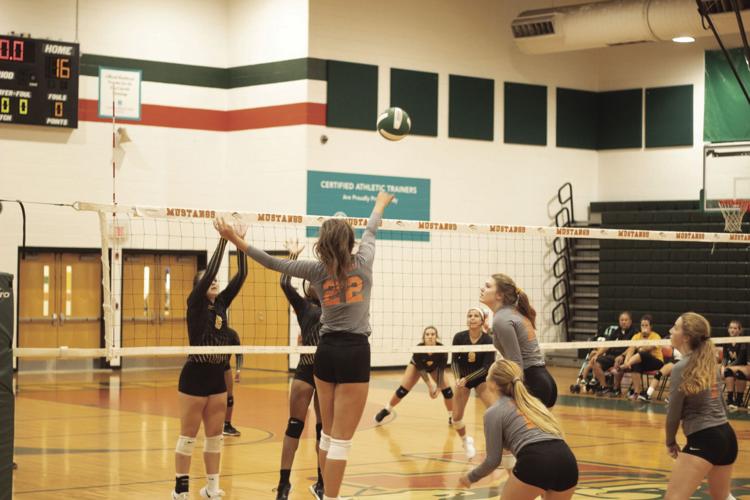 The East Lincoln Lady Mustangs remained perfect on the season with a straight-sets victory over Lincolnton at home Thursday evening.
East Lincoln (6-0, 2-0 SF2A) dominated the first set, winning 25-7, and they never looked back. The Lady Mustangs took the final two sets 25-12 and 25-11, respectively, to secure their sixth consecutive victory overall and their third victory in the past three days.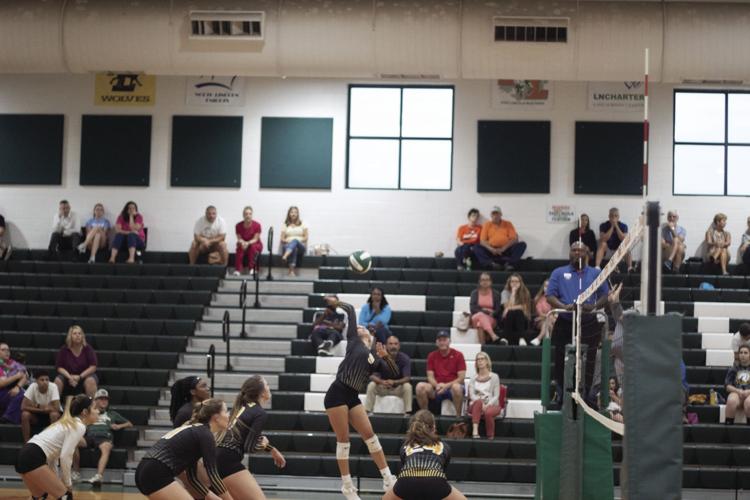 East Lincoln had been tested a bit in the early going this season, including a pair of five-set victories on the road at Forestview and Bunker Hill, but the Lady Mustangs had no such problems this week, winning all three matches in straight sets. The week started with East Lincoln's first conference victory in a 3-0 win over Lake Norman Charter Tuesday, and continued Wednesday with a rematch against Forestview before last night's contest against the Lady Wolves.
The Lady Mustangs have been led by senior outside hitter Gabby Leach, who had recorded 50 kills on the season at a 48.7 percent clip entering Thursday's game against Lincolnton. Junior Maddy Gartland has led the way with 17 aces, while classmates Jordan Gromlich and Kaylee Spees lead the team with 25 blocks and 99 digs, respectively.
Lincolnton (1-4, 0-2 SF2A) hasn't found the same success, losing three consecutive matches in straight sets after a straight-sets victory over Chase Aug. 20.