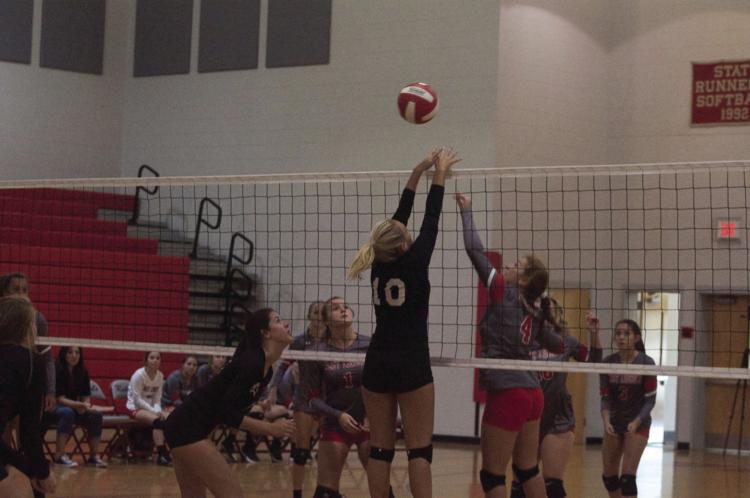 The North Lincoln Lady Knights opened their season Tuesday evening at West Lincoln against a Lady Rebels squad that entered having already played six matches. There were no opening-night jitters for the Lady Knights, however, as North Lincoln prevailed in four sets over their South Fork 2A conference rivals.
North Lincoln (1-0, 1-0 SF2A) jumped all over the Lady Rebels in the opening set, racing out to a sizable lead before West Lincoln began to claw its way back behind the serving of Gracie Ledford. The Lady Rebels would eventually pull within one point, but North Lincoln won the point that mattered most to take the first set, 25-23, over the home team.
The second set was even throughout, and while West Lincoln's play was more consistent, the outcome was the same. Exactly the same, in fact, as the Lady Knights stepped up in the clutch once again to win the set, 25-23, and go up 2-0 in the best-of-five match.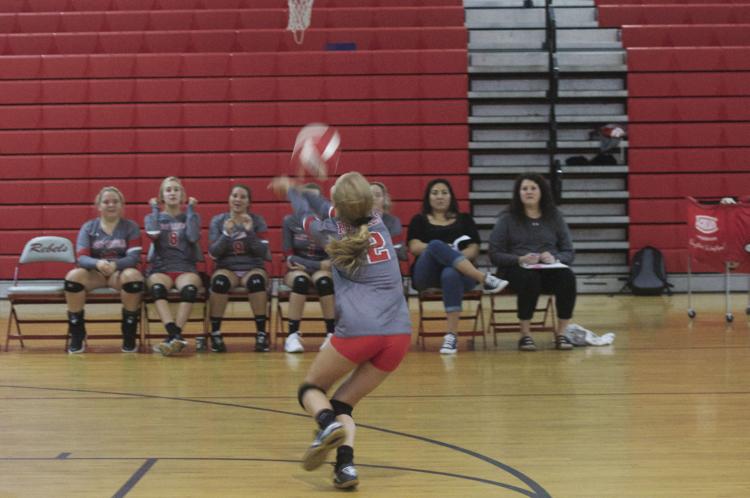 The Lady Rebels (1-6, 0-1 SF2A) were down, but not out, stepping up with their backs against the wall to take the third set 25-18. West Lincoln head coach Hanna Sain Suttle was pleased with the fight her girls showed in the third set after coming up just short in the first two.
"We played a tough match tonight to open conference play on our home court," she said. "I feel like we've improved tremendously in the past few weeks. I'm proud of how well we played against North Lincoln because they're a well-coached, solid team. Sophomore Kara Skidmore had some awesome aces serving tonight, while Jayleigh Drewery and Gracie Ledford ran the court well as our setters and Morgan Chapman dominated the backcourt with good digs against the Knights' big hits. Overall, I'm proud of their persistence and competitiveness."
While West Lincoln stormed back to win the third set, the Lady Knights regained form and focus en route to a 25-9 victory in the fourth set to secure their first win of the young season.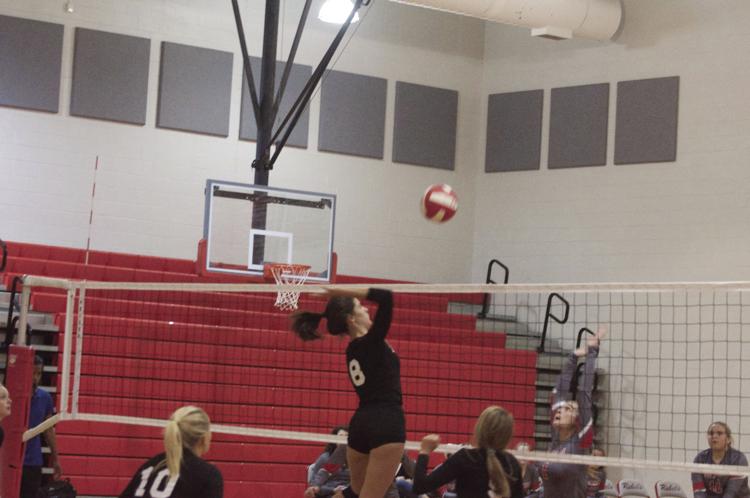 "I'm in my first year as North Lincoln's head volleyball coach, so myself and the team were excited to get back on the court tonight," Cathy Rogers said. "We have a lot of good athletic potential this season. I think we'll be competitive in the conference, so I'm excited about this team. We have nine seniors and six juniors, who will be very good leaders, and I hope they set their standards high. They need to understand that sometimes you have to fight back to get a win, so tonight was a good lesson for them. Our hitters and passers are coming along, and in our conference we're going to have to have that because there are a lot of good volleyballteams in the South Fork 2A."
North Lincoln will be back in action at home tonight against Crest at 6 p.m., while the Lady Rebels will hit the road to take on a Cherryville side they swept 3-0 Aug. 20.