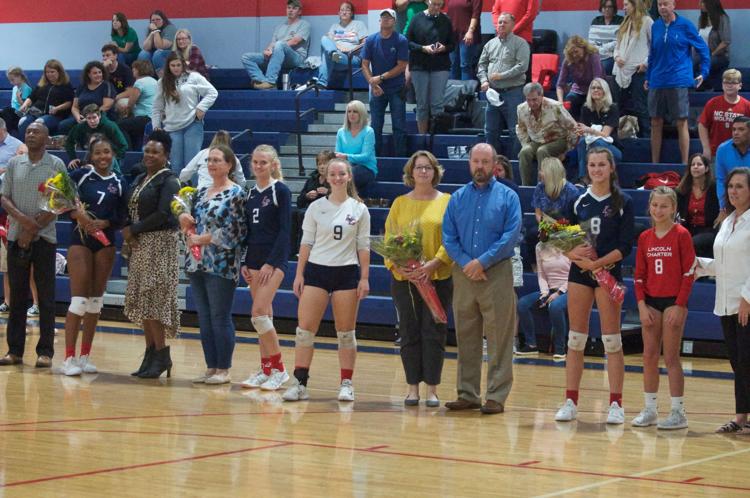 The Lincoln Charter Lady Eagles recorded a dominant 3-0 victory over Piedmont Community Charter on Senior Night Tuesday.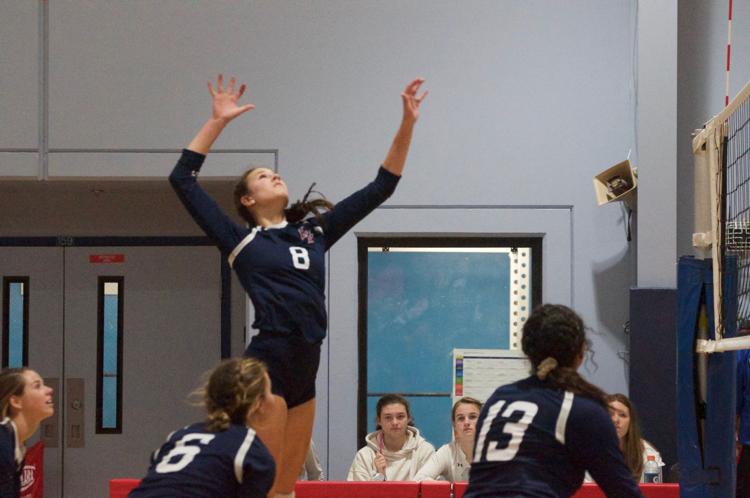 "This is a very interesting group of seniors for us because we've got two who have been with the program since they were in middle school, and then we have two who are newer to the team," Lincoln Charter head coach Lauren Hughes said. "One of them, Hannah Hansley, this is her first year playing, and the team really embraced her this season. Maddie Harvey has been with us for two years now and she brings great energy to the team. Then there's Alli Kalinowski and Grace Kopka, who have been a strong foundation for our program for a long time, so it's a great senior class leaving behind big shoes that we'll have to fill."
The Lady Eagles (15-4, 11-0 SP1A) got off to a bit of a slow start in a back-and-forth first set, but it was two seniors - Harvey and Kalinowski - who took control with the serve. Lincoln Charter would go on to take the first set 25-12 before cruising through the final two sets 25-13 and 25-10 to dispatch Piedmont Community Charter.
"I thought we played pretty well," Hughes said. "Being Senior Night, it was very emotional, so you're always worried about starting off slow, and we did a little bit, but they did a really good job of bringing it together and competing the way we expect. They picked each other up when mistakes were made, and I was happy with the win."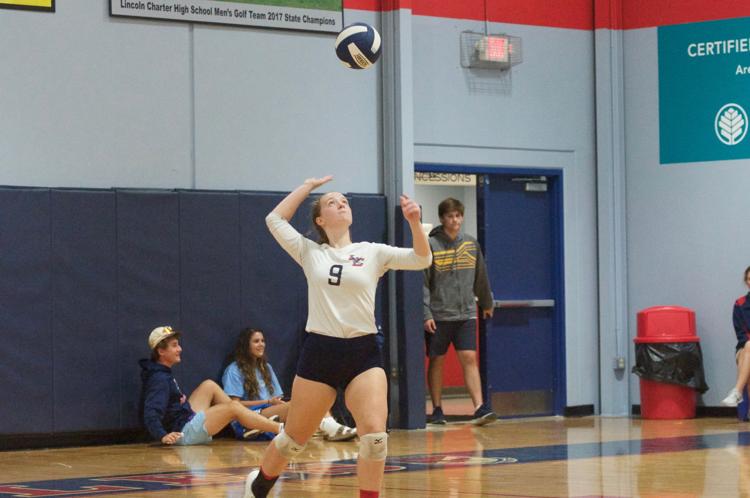 With the victory, the Lady Eagles remain unbeaten in conference play, and with just one regular season game remaining, Lincoln Charter has wrapped up the conference championship.
"We knew this season was gonna be tough starting out because we lost a good group of seniors from last year," Hughes said. "We've got two freshmen up on varsity and only three returning players with experience from a year ago, so we knew it was gonna take time to build that chemistry with a brand new team. We've had our rocky moments and inconsistencies, but they've pulled together and played well when we needed it.