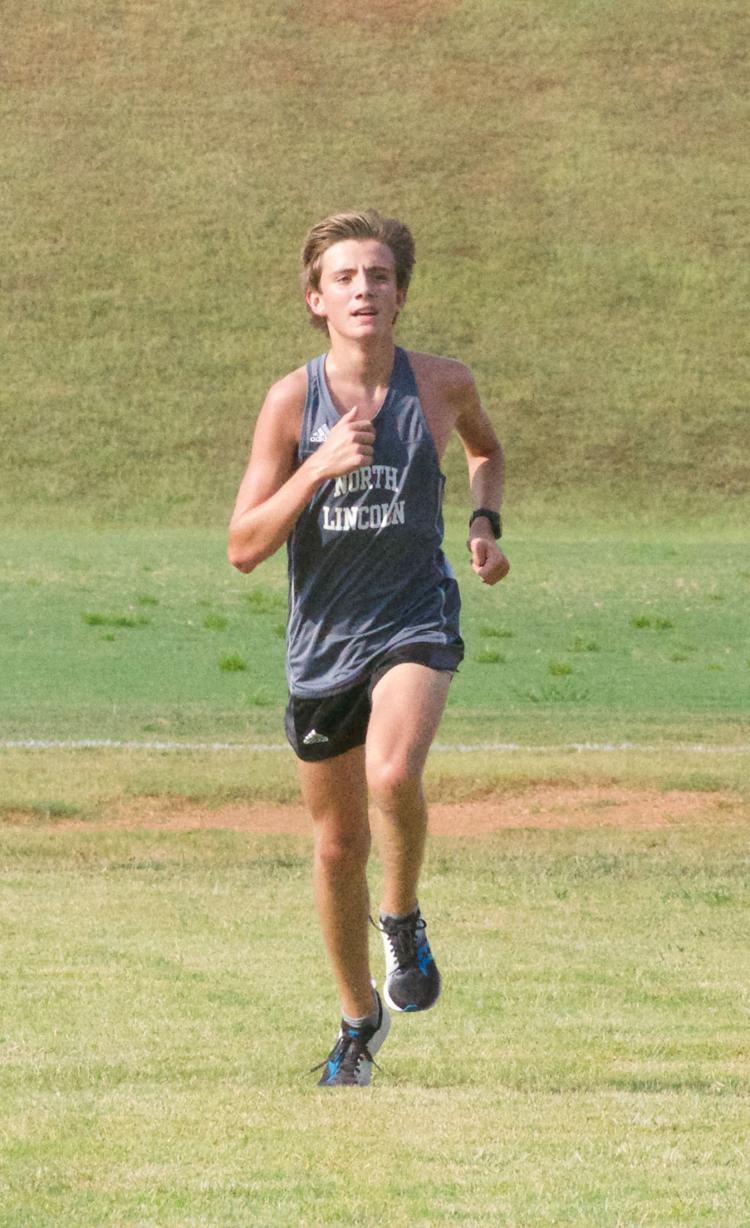 With temperatures in the 90s, athletes from each of the county's four public high schools battled a three-mile trek through Highland Park in Lincolnton to decide the 2019 Lincoln County Championship.
North Lincoln swept the meet, claiming the top four spots in the men's race and the top seven in the women's contest. East Lincoln took second in both races.
"They ran well," North Lincoln head coach Jerry Castro said. "We were really just looking to come here and get a good race in, and get ready for Adidas, which is Saturday. That's a big meet in Cary, the Adidas XC Challenge."
Junior Jacob Scott took first in the men's race with a time of 16:43.65, and was followed by teammates Jason Thomson, Miles Phillips and Khari Johnson. Lincolnton's Daniel Hopkins was next up in fifth, followed by East Lincoln's Noah Lesser in sixth, while freshman Andy Saine paced West Lincoln with a top 15 finish.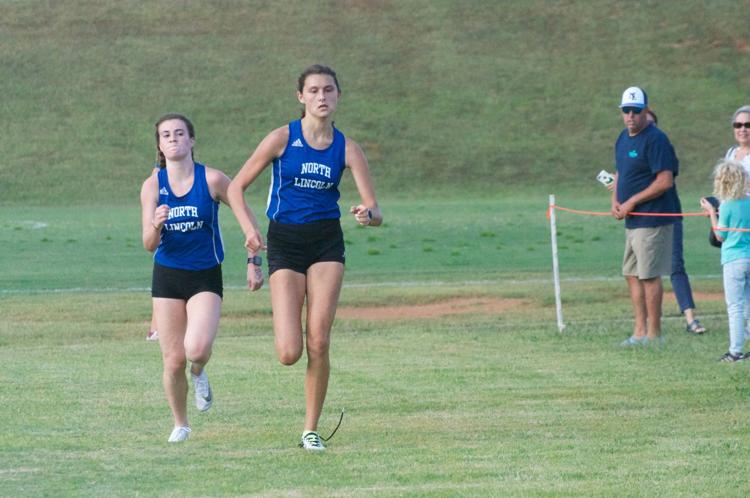 The women's race came down to a photo finish between North Lincoln teammates Alyssa Galvin and Angie Allen. Galvin, a senior, earned the win with a time of 20:48.40, just beating Allen's time of 20:48.56.
"That was fun," Castro said of the finish to the women's race. "They haven't battled each other like that in a while, so it was good to see the claws come out today."
North Lincoln's Shelby Fink, Andrea McAllister and Shay Rooney rounded out the top five, while Alexa Bieberich, Marlene Delgado and Katherine Hopkins led the way for West, East and Lincolnton, respectively.
East Lincoln will run in an invitational at Pfeiffer University Saturday, while Lincolnton will compete in the Hare and Hounds Invitational at McAlpine Park in Charlotte Friday. West Lincoln will take the weekend off.