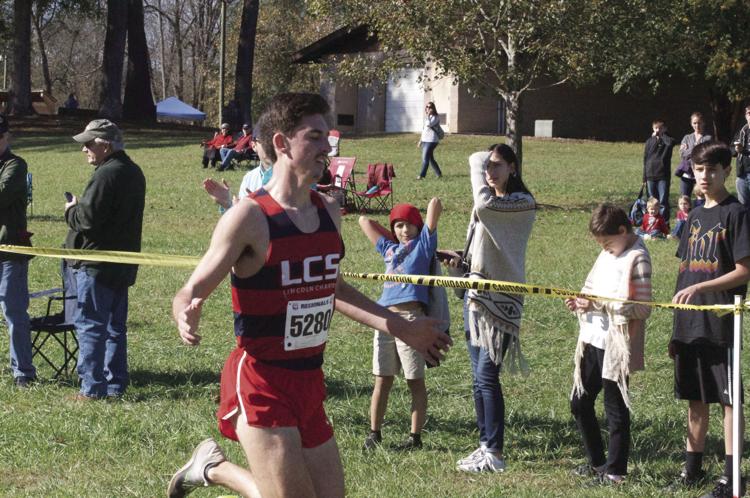 Lincoln County stole the show at Southside Park in Newton on Saturday, where North Lincoln swept the men's and women's races of the 2A West Regional in the morning, and Lincoln Charter did the same at the 1A West Regional later that afternoon.
Hundreds of the best runners from across western North Carolina gathered to compete for a spot in the upcoming state championship meet, where Lincoln County will be well represented.
Not only did North Lincoln place first in the men's and women's races as a team, the Knights also boasted the individual winners of each race.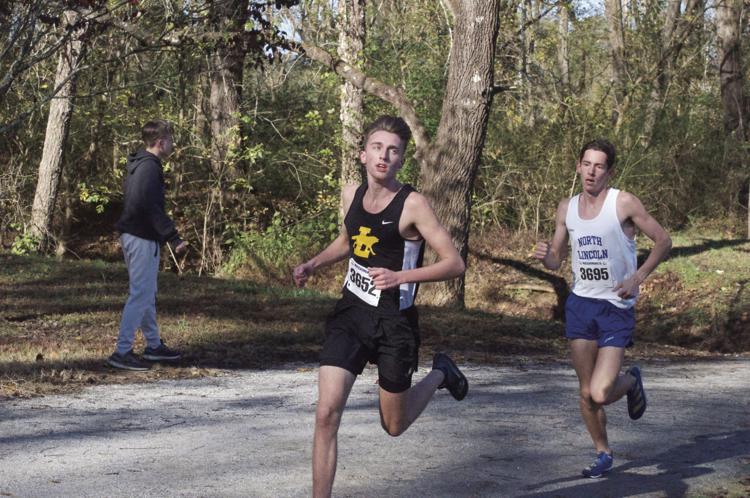 North Lincoln senior Jason Thomson, who recently committed to the North Carolina Tar Heels, rallied past Lincolnton's Daniel Hopkins - who took first in the South Fork 2A Championship last month - to cross the line first with a time of 15:50.99, which was nearly 8 seconds faster than Hopkins. In all, the Knights placed five runners in the top 10, with Khari Johnson (fourth), Miles Phillips (fifth), Jacob Scott (sixth) and Alex Wulfhorst (ninth) joining Thomson with strong runs.
East Lincoln's men's team finished sixth overall, qualifying the Mustangs for the state championship. Hopkins also qualified as an individual to represent Lincolnton.
North Lincoln dominated the women's race as well, boasting the top two finishers in junior Angie Allen, who won with a time of 18:29.15, and senior Alyssa Galvin. Shay Rooney (sixth), Andrea McAllister (ninth) and Lori Glavan (tenth) gave the Lady Knights five runners in the top 10 like the men's team.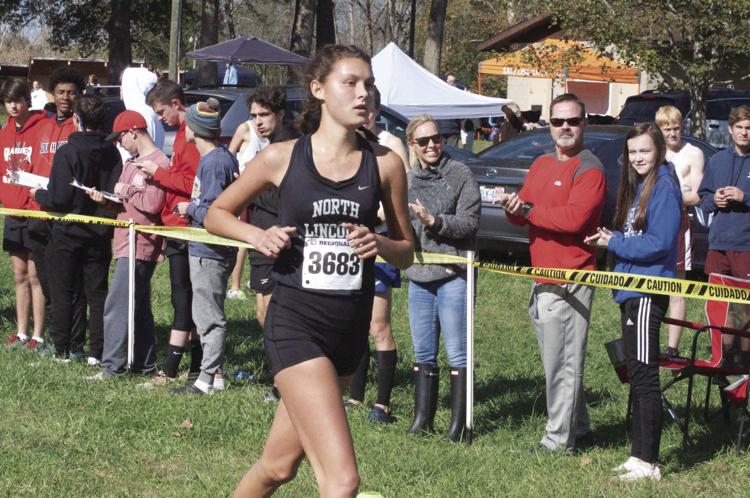 In addition to the North Lincoln team, East Lincoln junior Marlene Delgado qualified individually for the state championship, finishing 14th with a time of 20:46.74.
Lincoln County was well represented in the 1A West Regional Championship as well, with Lincoln Charter winning the men's and women's races as a team.
Like North Lincoln earlier in the day, Lincoln Charter's men's team placed five runners in the top 10, with senior Drew Zink as the overall winner with a time of 16:20.50. Junior Patrick Rice followed Zink in second, while Cutter Law (fourth), Jonas Guffey (eighth) and Matthew Radin (ninth) joining them in the top 10.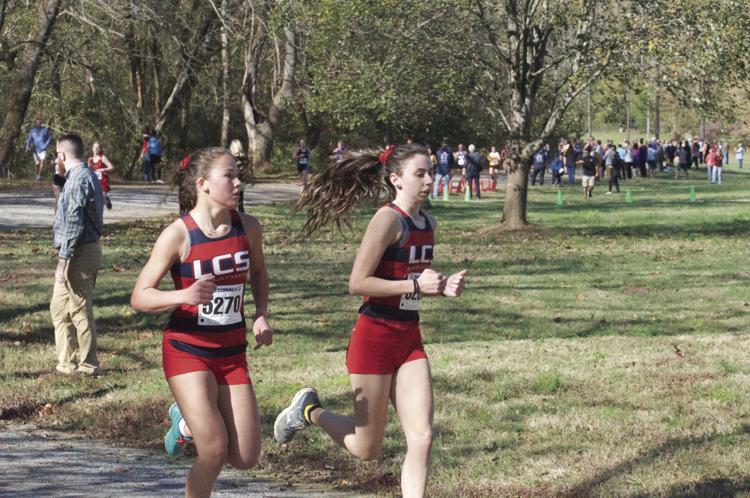 The Lady Eagles didn't enjoy the same individual success, but their depth was on full display in grabbing the team victory by 14 points. Lincoln Charter was led by sophomore Katie Elliott, who finished eighth with a time of 20:48.47, and senior Emma Lasarsky, who finished just outside the top 10 in 11th.
The 1A and 2A cross country state championship meets will be held Saturday, Nov. 9 in Kernersville.