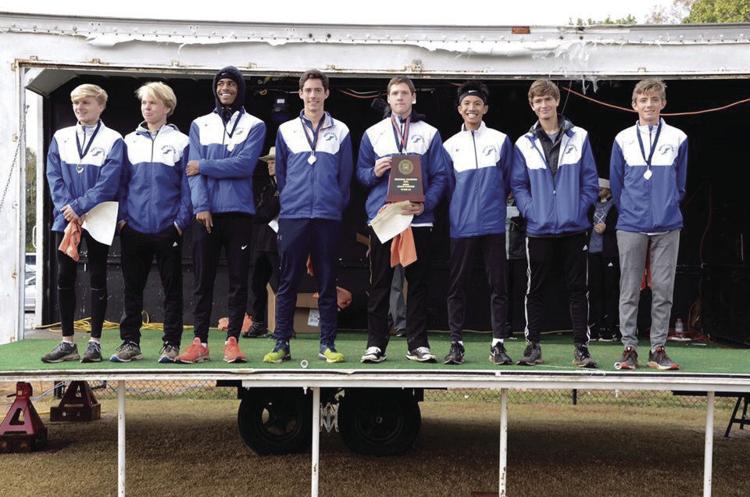 Since opening its doors in 2003, North Lincoln has established itself as one of the state's premier cross country programs in men's and women's competition.
The men's team has delivered four state championships in 15 years, going back-to-back in 2011 and 2012, and then again in 2017 and 2018. The Knights cruised to victory in last year's final race, outpacing second-place First Flight by more than 31 seconds on average, but after losing two of its top three runners to graduation, North Lincoln's depth will be tested en route to a three-peat.
"We lost 30 percent of our roster to graduation, including four of our top seven, so that's a pretty big hit," head coach Jerry Castro said. "However, we had a very deep team last year, so our guys outside that top seven have kind of been waiting for their opportunity to arrive, and now it's here. The good thing is that no one has a clear-cut advantage among those younger guys, so they've been battling since last spring, making each other better while jockeying for position."
Despite those losses – which include Brian Risse, who placed third in the state championship, and his brother Jason, as well as Johnny Grant, who finished fifth in the state championship – Castro is confident his team has what it takes to compete for another title.
"They know they have a shot again this year," he said. "They're going into the season ranked probably third in the state, but they know if they do the things they're supposed to do that they'll have a chance to win it all. This team could be as good as last year's, so it should be an exciting season."
While the Knights have been hit hard by graduation, there's still plenty of talent left on the roster, including Jason Thompson, a senior who's set to make one final run at an individual state championship after finishing second in last year's race, crossing the finish line less than one second after First Flight's Zach Hughes.
"Jason's our leader," Castro said. "He's won two individual state titles in track, and he's being recruited by some big schools like Villanova, N.C. State, UNC and Alabama, so you can't be much more focused than Jason Thompson is right now."
The other returnees from last year's top seven runners are Miles Phillips, who placed 12th in last year's state championship as a sophomore, and senior Khari Johnson. Others hoping to make an impact this year are senior Alex Wulfhorst, juniors Jacob Scott and Noah Carter and sophomore Samuel Holdsclaw.
"They're as determined as they were last year," Castro said. "One thing we've talked about is that last year's state title belongs to last year's team. This year's team has won nothing, and even for the guys who were here last year, that's still last year's title. We've got some seniors now that have been a part of the last two championships, but they have a lot on the line this year because they feel it's on them to keep the ball rolling. We've talked about Jason, but those next four guys are very determined to prove they're as good as last year's guys."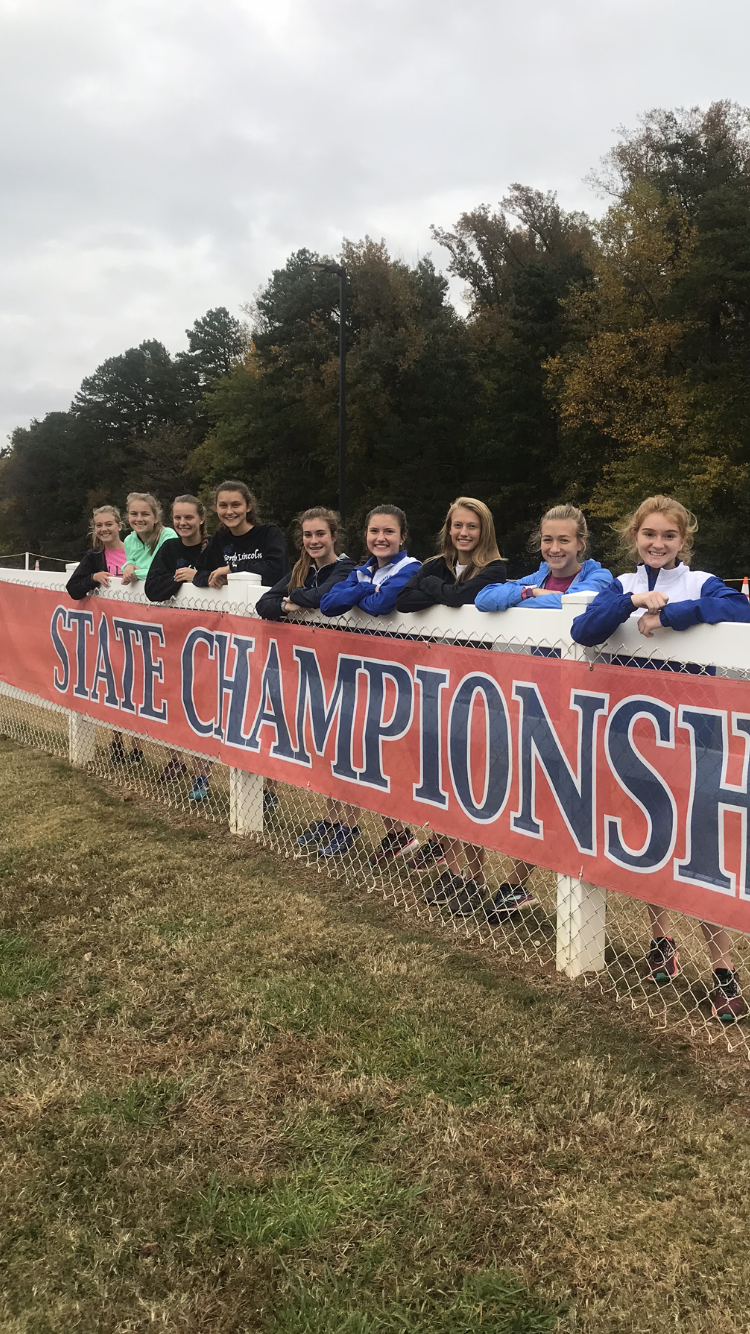 While the men's team has stolen the spotlight, the Lady Knights have been remarkably consistent as well, with the only difference being four runner-up finishes rather than four state championships.
"Our girls program has taken second in the state four times," Castro said. "Twice a few years back, and then we've finished second each of the past two years. Last year, the girls were picked like seventh in the preseason, but they had a great end to the season and they probably ran their best race of the year to finish second at the state meet."
The North Lincoln ladies finished 11 points shy of last year's state championship, falling to Carrboro, a program that has claimed six state championships in the past decade. The Lady Knights return the bulk of last year's roster, but so does Carrboro, setting up a potential rematch for the ages barring any hiccups between now and November.
"We're expecting another close race on the girls side," Castro said. "Carrboro didn't lose anyone and neither did we, so we might get a rematch this year. It should be a very exciting year for the girls."
While Carrboro's Hannah Preisser, a rising sophomore, is the defending state champion, the Lady Knights return Angie Allen and Alyssa Galvin, who finished second and third in the state championship, respectively. North Lincoln will also feature senior Shay Rooney, who placed 18th in last year's final race, and her classmate, Shelby Fink, who earned a top-40 finish.
"Our girls were right back at it in the winter, trying to stay consistent and get stronger," Castro said. "They're a year more mature, and we've got a lot of seniors, so our mileage is a little bit higher this season. But it all comes down to them being focused on taking care of the little things that end up making a big difference. They've got to get their sleep, get their nutrition and balance their time once school starts. These girls don't take an easy class. They're loaded up with (advanced placement) courses, so they have to have the discipline to get home from practice, get their homework done and go to bed."
North Lincoln's season will begin Saturday, Aug. 24, with the Providence Invitational at McAlpine Park in Charlotte. The meet will begin with the men's race at 8 a.m.