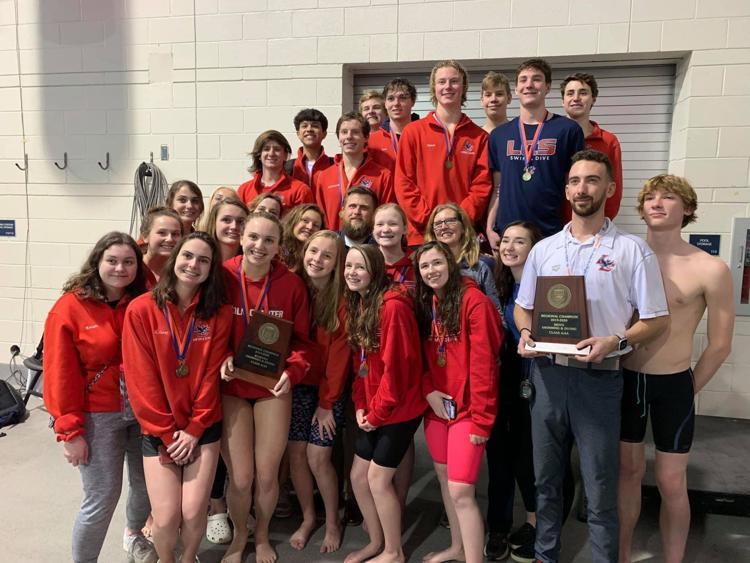 Schools from all across western North Carolina gathered in Mecklenburg County Saturday for the men's and women's swimming and diving 1A/2A West Regional Final. The usual powers -- Lincoln Charter, Lake Norman Charter and Christ the King -- continued their dominance by comprising the top three finishes in both men's and women's competition, but it was the Eagles of Lincoln Charter that stole the show.
The day started with the diving competition in Huntersville Saturday morning, which saw all eight Lincoln Charter athletes -- four men and four women -- punch their ticket to the state championship. On the men's side, Lincoln Charter sophomore Alex Givens posted the top score of 437, while teammate Davis Hutchinson finished second with a score of 417.
The points earned by the diving teams delivered a boost for Lincoln Charter before its swimmers even arrived to the pool later in the afternoon. Regardless, the Eagles made a statement in the very first event of the swim meet, as Lincoln Charter's women's 200 medley relay team of Brooklyn DeCann, Chloe Harris, Madeline Carey and Jade Chamblee beat Christ the King by more than two seconds for Lincoln Charter's first of several victories.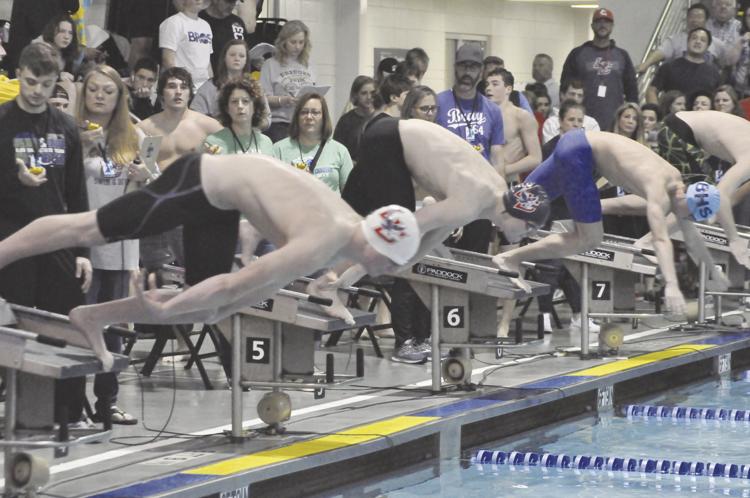 Senior Zackary Whipple delivered the first victory for Lincoln Charter's men's team, winning the 50 freestyle by half a second over teammate Blake Nelson. Whipple would go on to win the 100 butterfly as well moments later.
Whipple wasn't the only Lincoln Charter swimmer to win two events, with senior Chloe Harris taking first in the women's 100 butterfly and 100 backstroke. Senior Neal Stratton delivered another individual victory for the Eagles, winning the men's 100 backstroke.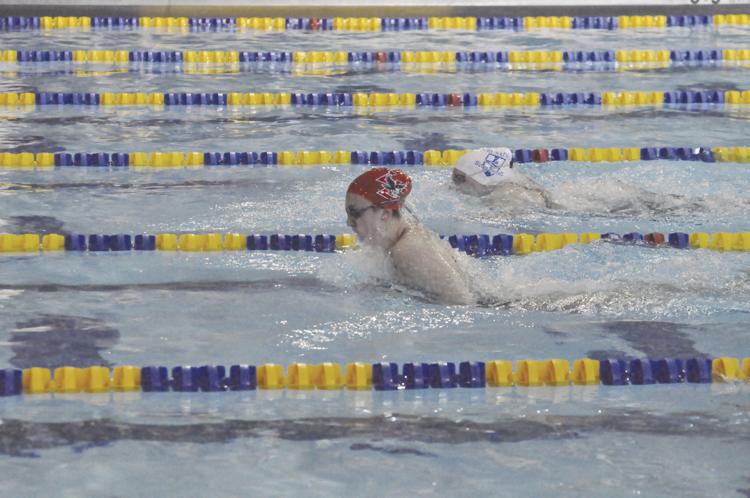 In addition to the 200 medley relay, the Lady Eagles also won the 400 freestyle relay, with Gabriella Malta, Abby DeCann, Grace Wilson and Harris comprising the team. Lincoln Charter also won the men's 400 freestyle relay, with Stratton, Nelson and Whipple joining Mitchell Swicegood on the team.
The East Lincoln Mustangs also performed well at the meet, with the Lady Mustangs finishing 11th as a team, while the men finished 10th. East Lincoln sophomore Devin Poteat starred for the Lady Mustangs, earning third place finishes in both the 100 freestyle and 100 breaststroke.