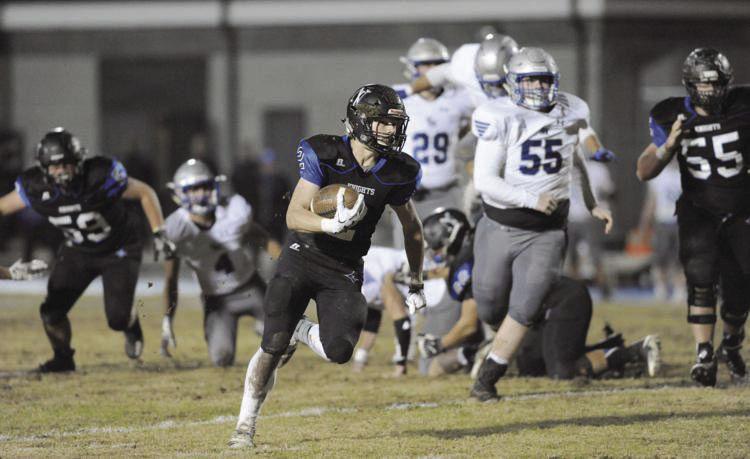 East Rutherford at North Lincoln
The North Lincoln Knights enter tonight's home-opener against East Rutherford eager to move past last week's season-opening loss at Parkwood.
The Knights (0-1) fell victim to a sluggish start last week in a game rescheduled for Saturday evening after being postponed Friday night. Parkwood jumped out to a 14-0 lead at halftime, and while a pair of third-quarter touchdowns gave North Lincoln the lead heading into the fourth, the Knights eventually fell 29-22 in overtime.
Unlike North Lincoln, East Rutherford jumped out to an early 14-0 lead, although the outcome was the same. The Cavaliers (0-1) saw their two-touchdown advantage erased by halftime in a 56-42 loss at West Henderson.
The Knights struggled to find running room against Parkwood, especially up the middle, with sophomore Ty Williams churning out just 59 yards on 22 carries in his first start in the role Clayton Cribb filled a year ago. North Lincoln head coach Nick Bazzle won't deviate from his triple-option attack, however, nor should he against an East Rutherford defense that nearly surrendered 500 yards rushing last week.
In addition to Williams, the Knights have weapons with speed on the edge in running backs Jake Soorus and Sam Brady. Expect more touches for Soorus, who tallied 69 yards and a touchdown on just seven carries last week, and Brady, whose carries were likley limited by a minor ankle injury.
While Brady wasn't featured in the rushing attack, the converted wide receiver hauled in two passes for 89 yards.
The Knights won't panic after an early hiccup, as evidenced by last year's 10-win season that started with two losses in the first three weeks.
South Point at Lincolnton
The Lincolnton Wolves went toe-to-toe with Stuart Cramer in a 10-7 loss a week ago, and they'll need to buckle their chinstraps ahead of another slugfest with the South Point Red Raiders tonight.
Like Lincolnton, which appeared on its way to a game-winning touchdown prior to a costly interception, the Red Raiders fell 13-7 at Crest with their hopes dashed by a late fumble.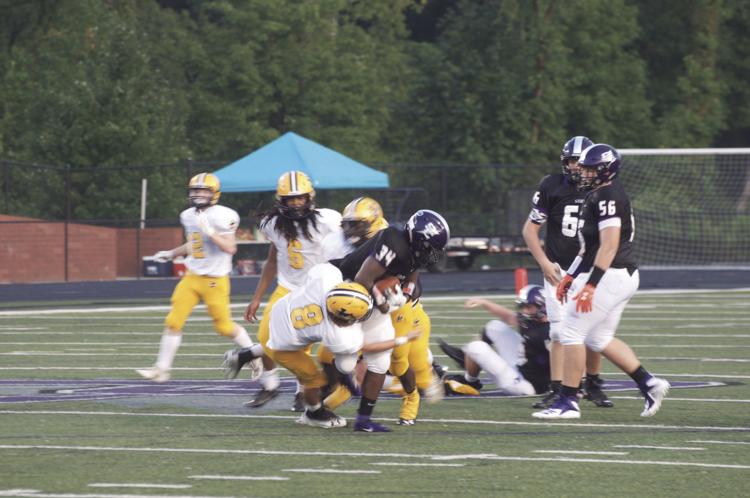 While an undersized Wolves' defense showed tremendous grit in standing tall against the run last week, it's no secret that South Point is going to run the ball right at Lincolnton time and time again.
The Wolves keyed in on Stuart Cramer's Tyreese Morris, holding the Storm's leading rusher to 11 yards on 11 carries. The Red Raiders boast a featured back as well in senior Naseem Jones, who carried the rock 34 times last week, and will likely be busy again tonight. Jones ran for 89 yards and 3 touchdowns in a 42-7 victory over Lincolnton last year.
Defense kept the Wolves close against Stuart Cramer, but three turnovers proved too much to overcome for a Lincolnton offense that struggled to move the ball on the ground Ball security will be key for the Wolves to have a shot in this one, with South Point forcing Crest into three turnovers as well last week.
East Lincoln at East Rowan
The East Lincoln Mustangs will be the last Lincoln County team to debut when they take the field for tonight's road tilt against East Rowan.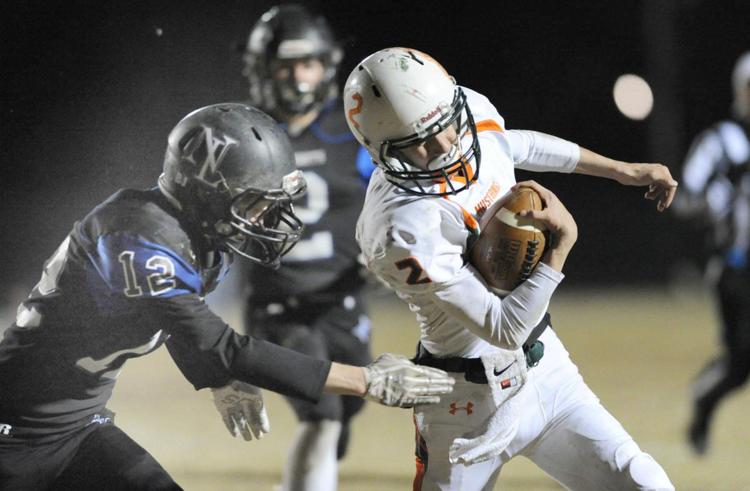 East Rowan has already entered the win column, hitting the road to beat North Stanly 33-12 in Week 1.
The Mustangs will need to be wary of first-game jitters against a team that already has a win under its belt. A season-opening victory would go a long way toward building confidence for an East Lincoln team that started 0-2 last year and 0-3 in 2017.
There's reason for optimism among the Mustangs' faithful after a promising late-season push last year saved a season that appeared to be derailed by injuries. All eyes will be turned toward senior quarterback Justin Barnett, who passed for 239 yards and 4 touchdowns after returning from a broken leg late in the 2018 season.