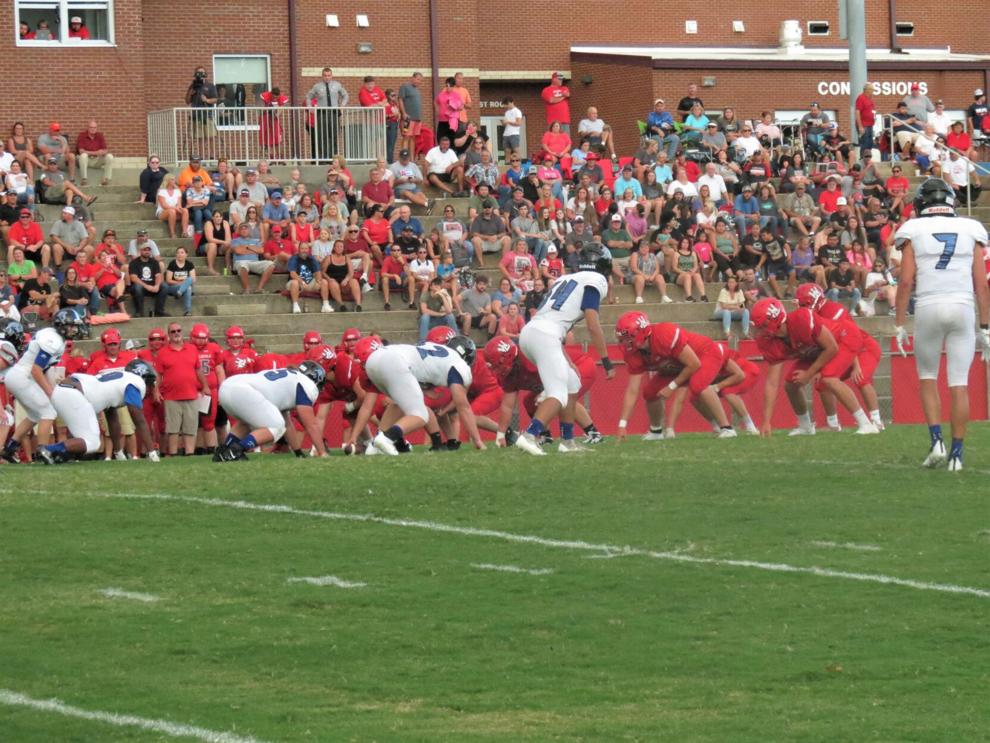 As featured on
VALE -- The seventeenth football meeting between North Lincoln and West Lincoln more than lived up to the series' reputation for close games, big plays, and most of all, nail-biting endings.
In the fall season opener Friday night at Douglas C. Leonhardt Memorial Stadium, West Lincoln's defense stopped the Knights at the one-yard line with no time left on the clock, sealing a 14-7 victory.
The Rebel win, which reversed a 10-6 loss in the spring at North Lincoln, enabled West Lincoln to break an 8-8 tie in the county rivalry.
West Lincoln had an enormous edge in time of possession and rushing yardage, yet the outcome remained in doubt until the end. The Rebels