LHS Men's Tennis Team 2022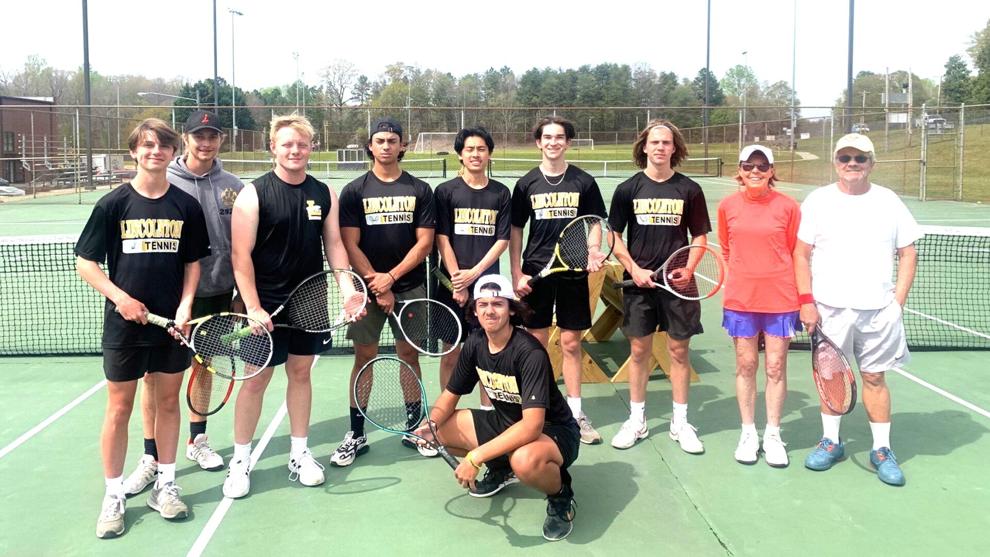 As featured on
The Lincolnton Wolves men's tennis team begins North Carolina Dual Team play today as the 2A West Region's number-one seed.
The Wolves (7-0) will play host to East Surry (11-6), the 16th overall seed in the 2A West Region at Lincolnton High School at 4 p.m.
The Wolves tennis squad captured the Catawba Valley 2A Conference championship with a perfect 7-0 mark, and the doubles team of Zach Zagorski and Piero Rovalino took first place at the conference tournament.
Three Lincolnton players qualified for next week's Regionals at Gardner-Webb University, including Zagorski, Rovalino and Zander Harrison, who